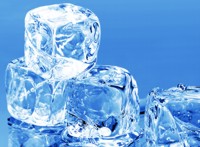 Don't wait until it's hot outside – get your air conditioning unit tuned up this spring.
Why? Regular maintenance saves you money!
Getting a tune-up on your A/C unit before the hot weather strikes will help to prevent breakdowns, as a clean unit runs better. You will also enjoy the benefits of a trimmed-back electric bill, since your unit will be running at its maximum efficiency. In fact, if your unit is low on freon, it can run 2-3 times longer and still not cool properly!
Don't spend more than you should – call us today to schedule your Spring A/C Tuneup for only $75!*
Your A/C needs to be operational, and your tuneup will include:
Condenser Cleaning
Air Filter Inspection
Inspection of Electrical Connections
Starting up the unit
Checking the Motors
Checking the Freon Levels*
Monitoring Air Flow from Furnace
Drain Line Inspection
Advice on any problems or issues that are identified
*$75 for one unit, additional A/C units $40. Freon not included, but is available for an additional charge, if needed.
Call us today: 734-657-3080